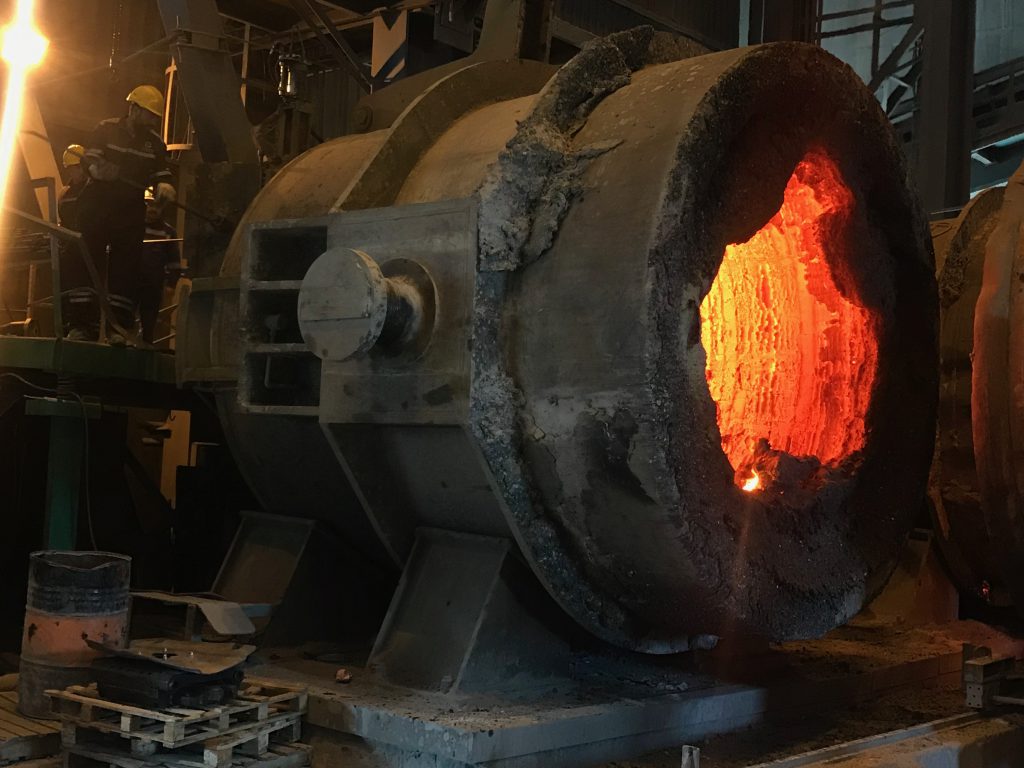 Dolomita is the Egyptian leader and a significant player in MENA . Our innovative, high performance, modular and adaptable Bricks and monolithic solutions cover every step of the iron process; from coke and ore preparation, to blast furnaces, and finally, hot metal transport.
our solutions contribute to increased productivity and quality in the iron making processes and also help to meet the reliability and safety requirements by:
Increasing the availability of the production equipment by extending the service life and reducing the maintenance downtime
Reducing unit cost of hot metal by continuous optimization of the refractory solutions
Improving the health and safety conditions by pushing the development of harmless and environmentally friendly products like our resin-bonded tap-hole clays
in which refractory technology is required, we offer concepts and solutions that are always matched precisely to individual customer situations
Our marketing strategy follows a simple but effective principle: every refractory product must be matched precisely to the customer's needs. With every order, the aims and expectations of our customer always have top priority.
Steel ladles
Refractories are the primary materials used by the steel industry in the internal linings of furnaces for making iron and steel, in vessels for holding and transporting metal and slag, in furnaces for heating steel before further processing, and in the flues or stacks through which hot gases are conducted.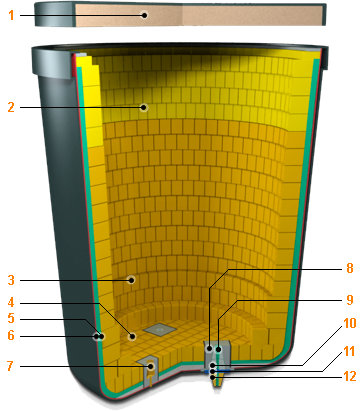 Closing ring
Slag line
Walls
Bottom
Safety lining
Insulation
Lance
Wellblock
Filler sand
Ladle nozzle
Slidegate
Collector nozzle
At the risk of oversimplification, they may, therefore, be said to be materials of construction that are able to withstand temperatures from 260–1850°C (500–3400°F).They play a triple role of providing mechanical strength, protection against corrosion and thermal insulation
Electric arc furnace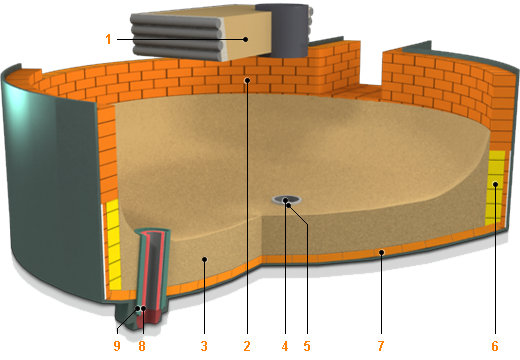 Dolomita industrial solutions have proved our customer worth and have helped to extend furnace service life and reduce maintenance. The result is a considerable reduction in costs. Top-quality tapping systems and high-performance refractory adhesives complete the product range.
Roof of the furnace
Slag line
Bottom and banks
Tuyere
Well block (system of blowing)
Wall
Safety lining
Tuyere block
Well block
Thundishes
Dolomita Industrial Solutions offers the whole range of refractory materials for lining of Tundish.
Thanks to the wide range of refractories available at Dolomita industrial Solutions we are able to offer flexible approach to design works of linings with maximum taking into account of real operational conditions of thermal units work. Drawings and recommendations on application of refractories are elaborated with taking into account requirements of strength of linings and thermal modes of their operation. Complete deliveries supply Consumers with all refractory materials used in furnace linings and its auxiliary units.
For carrying out high-quality installation works and with the aim of ensuring guaranteed strength of linings we are able to offer the whole range of auxiliary equipment: cutting-off machines, mixers, gunning machines, systems for compacting of unshaped ma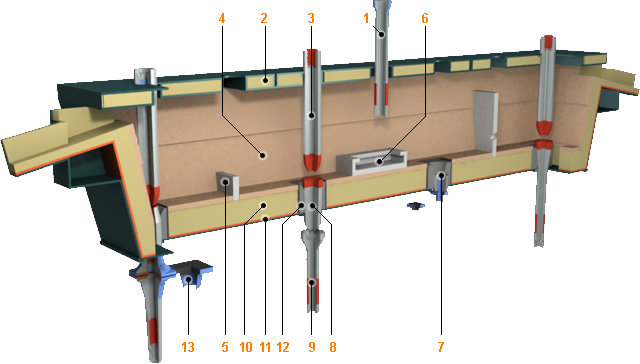 Ladle shroud
Lid insulation
Stopper monoblock
Bottom
Weirs and dams
Impact plate
Nozzle
Nozzle
Submerged Shroud
Monolithic safety lining
Tundish insulation
Well block
Blank plate
Our solution
Our comprehensive product and service portfolio for the steel industry ranges from basic and non-basic bricks and mixes, isostatically pressed products and prefab components to special machinery, repair systems and services for the lining of diverse units on site.