Kiln Car
The kiln car is widely used as a kind of transport equipment in the current ceramic industry, and it is heated to the firing temperature and cooled down to the ambient temperature with products in the tunnel kiln. And the burning of the ceramics requires a lot of energy, and the efficiency is relatively low within 30% or even less. In addition, the mass ratio between car and ware can be more than 50%. So the energy loss of car also occupies a great part in total energy consumption.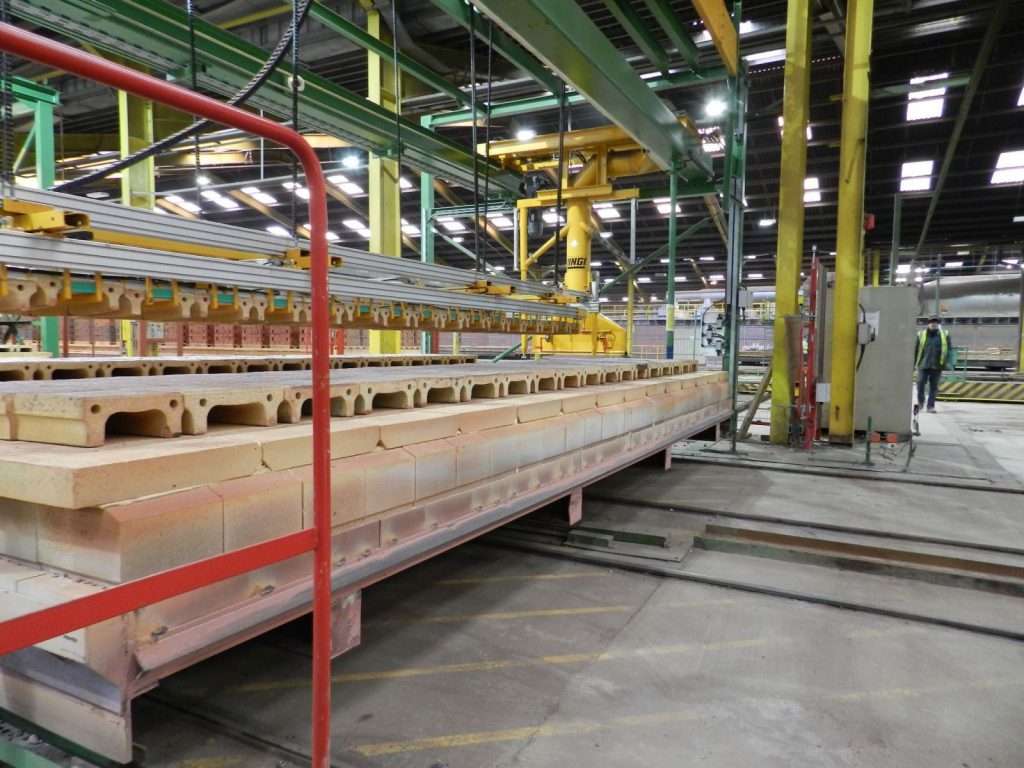 Our solution
Our solution to overcome the great losses of energy is to use less weight insulating materials (Refractories) in the kiln car lining. This reduces the mass to be heated and prevents too much thermal energy from escaping.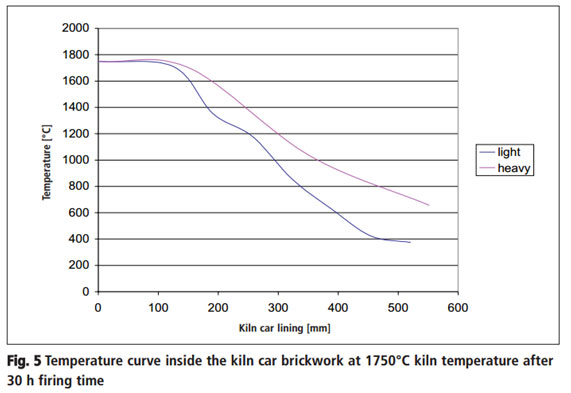 As a result, the top layers of the lining can warm up quicker and even the lower product layers reach the desired temperature faster.The differences between the top and bottom of the product setting are greatly reduced.
Why to choose our solution?
A well-insulated wall system is an essential condition for the economical operation of the tunnel kiln. The optimum kiln wall is as thin as possible, providing effective insulation and composed of large-size units.
The use of light-weight kiln cars has a significant positive effect on the energy consumption of refractory kilns and should be considered in all cases.
Results from recent kilns equipped with light-weight cars show high energy savings when compared to traditional massive kiln cars.